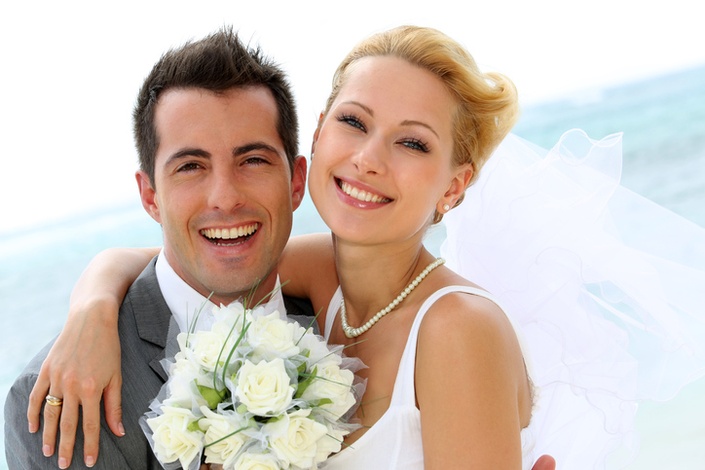 Practically Married
Create a Personalized Plan for Your Life Together
Get the marriage you want!
You found the right partner, and you've probably put a lot of effort into creating a partnership that brings out the best in both of you. Now that you're considering marriage, how can you prepare for the future that lies ahead?
Practically Married was designed to help busy couples develop a personalized plan for married life. Subjects such as money, sex, children and in-laws can be tricky to navigate, so the program guides you through discussing these topics. It asks the questions you may find hard to ask or don't know to ask, as well as those you may be tempted to avoid. This proactive approach will help you address issues before they have a chance to become problems.
If you invest in the program with the same level of commitment you've pledged to each other, you'll finish knowing you've invested in the success of your marriage, and having a greater understanding of your strengths and challenges as a couple.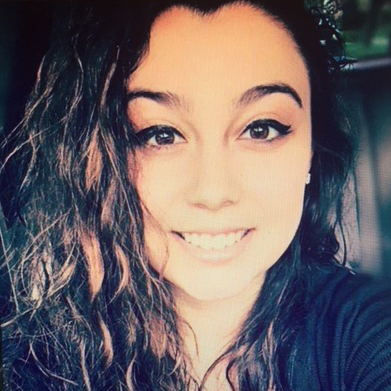 "When I decided to do Practically Married, I thought I was doing a favor for Paula, the program's creator. She needed feedback from engaged couples, I was engaged, so why not do it?
There are subjects that made us uncomfortable, but I think that's the point. In order to be in a healthy long-term relationship, couples need to discuss everything. Practically Married encouraged us to have those conversations.
Needless to say, it was Paula who did ME a favor by asking me to participate in this process!"
- Klea, Married June 2017

Practically Married is a self-paced online marriage preparation program covering 10 subjects couples navigate in married life. Each subject module begins with an overview of how the topic impacts marriage, as well as strategies to address challenges in this particular area.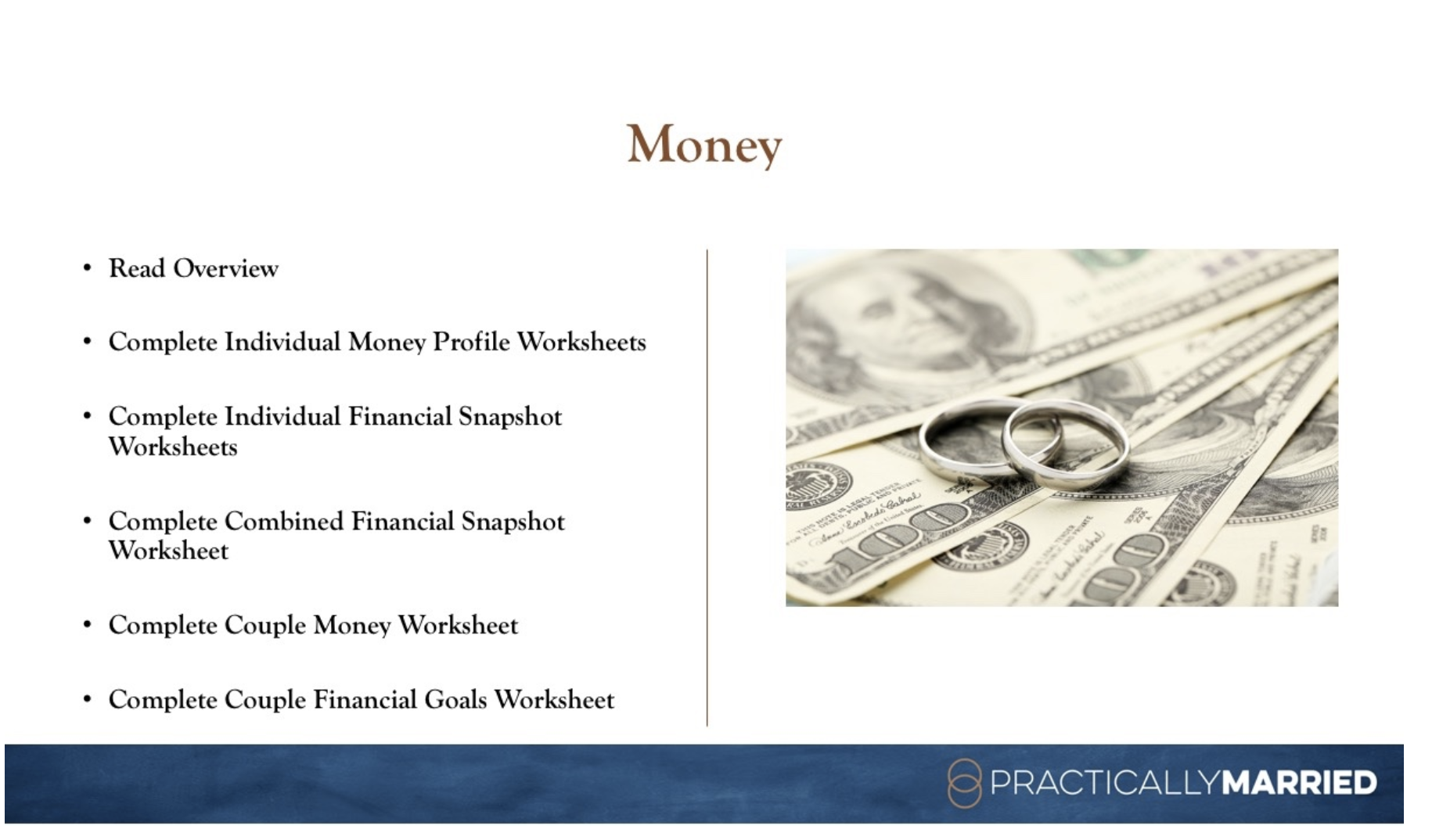 After reading the overview, you'll move on to the module's worksheets. They contain a comprehensive set of questions designed to initiate conversation and negotiation on numerous marital topics. Some modules include one or more individual worksheets to complete prior to working together. It often helps to take inventory of one's own feelings on certain issues before discussing them as a couple.
Save, print & complete this sample worksheet!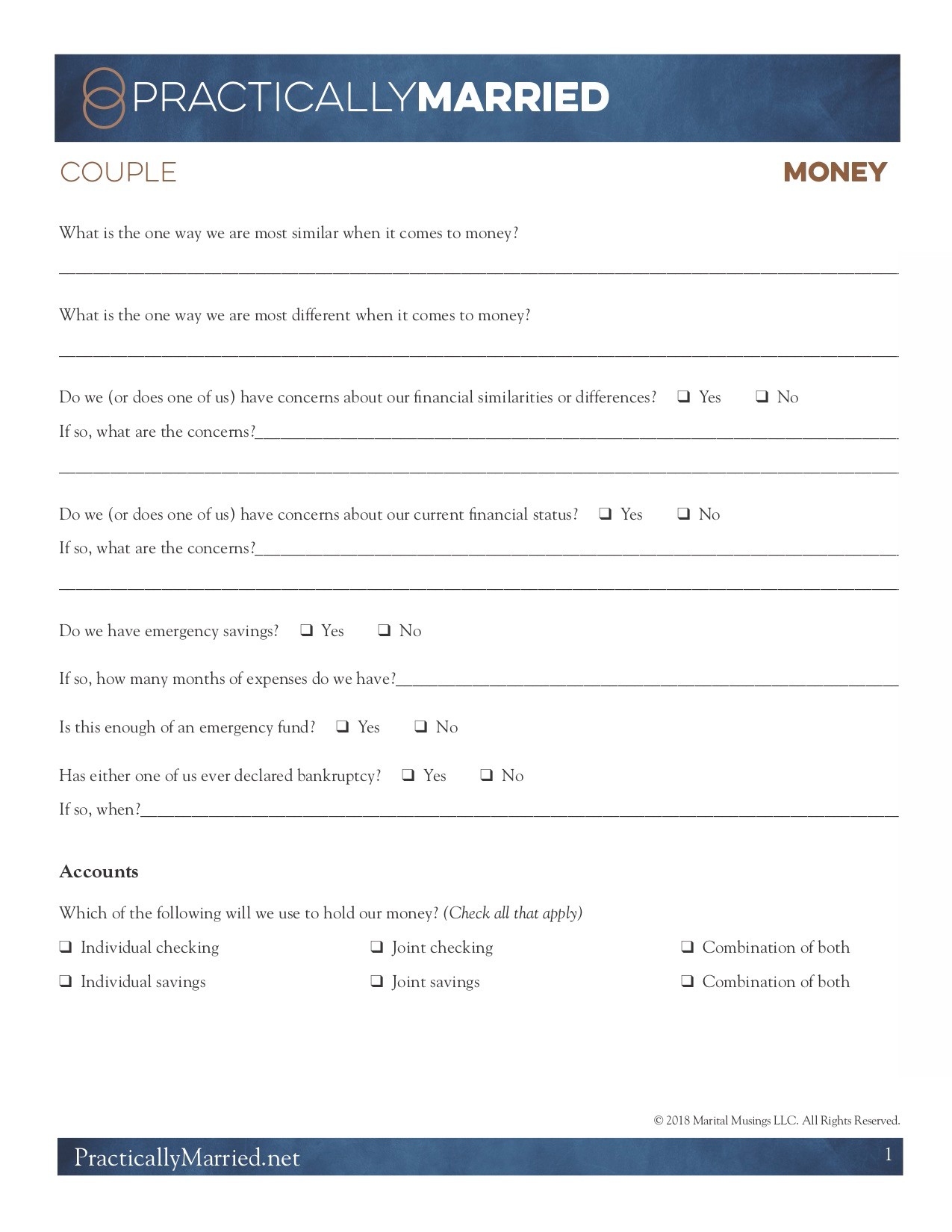 Program Content
Practically Married Marriage Preparation Program
Available in days
days after you enroll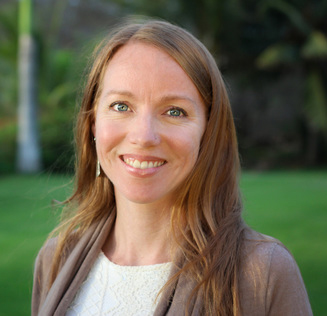 "The worksheets in this program are thorough and thoughtful, full of reflective questions, and covering all the topics that often get overlooked (or intentionally ignored!) before marriage. As a Marriage and Family Therapist who works with couples, I would highly recommend Practically Married!"
- Jocelyn Elderkin, MA, LMFT, Soleil Counseling
Program Creator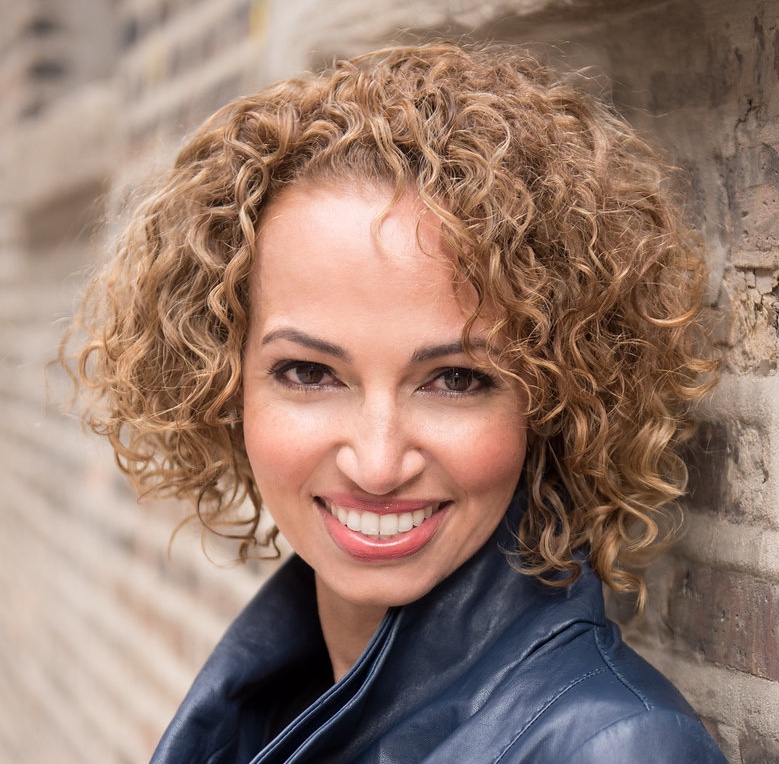 I've been studying relationships for over 10 years to develop programs to help couples prepare for marriage. My training includes certification in numerous marriage education programs including The Seven Principles for Making Marriage Work, Prepare/Enrich®, Couple Communication™, and Bringing Baby Home. Prior to my work in this field, I studied sociology at Stanford University and earned an MBA from the Kellogg School of Management.

Frequently Asked Questions
We don't have problems, why do we need a marriage preparation program?
Although Practically Married may help you solve problems, it was created to help you prevent them! By proactively addressing issues that arise in married life, you can negotiate solutions before a subject becomes emotionally charged. You'll also benefit from gathering important information (total assets/debts, family medical history, etc), and by setting shared goals which are a key ingredient in a successful marriage.
We have lived together for a while so we've already worked through the important issues? Is this program for us?
Even couples that have lived together for years can find that marriage changes things. You may feel different expectations of yourself or your partner, or possibly a greater sense of commitment. Marriage will mean you are responsible for each other in medical situations and your finances will be more intertwined. The range of subjects in this course makes it likely there are some issues you will be asked to address that you haven't confronted previously. This may also be a good time to renegotiate the ways you've been doing things. With some subjects, you may be reaffirming what you have already agreed upon. Even doing that will help strengthen the bond you have entering marriage.
We're already married, can we benefit from this program?
Definitely! Sometimes married couples have avoided talking in detail about subjects because they thought it would be awkward or cause tension. (Money and sex are two prime examples.) Obviously not talking about them hasn't made them go away, and the sooner you address some of the specific questions Practically Married raises, the better. There may also be issues you weren't avoiding, but you just didn't realize were important, or you got caught up in the busyness of life and planning your wedding and didn't get around to them. Now that the wedding is behind you (except for maybe the thank-you notes), it's a great time to refocus your priorities on the marriage.
How long do I have access to this program?
After enrolling, you have unlimited access to the program. That means you can come back to download new blank worksheets when you decide it's time to update your responses.
We are very private about our marriage. How will you protect the privacy of our information?
Although you can view the worksheets online, you will have to download and print them to fill in your answers. As a result, we will not have access to any information about your marriage.
We seem to be arguing more now that we're engaged. Can Practically Married help with that?
Although getting engaged and planning a wedding can be very exciting, it's common for couples to experience increased tension in the months leading up to their wedding. Marriage is one of the biggest commitments we make in life and it can bring up unexpected feelings. It can also trigger issues concerning money, spirituality and in-laws. If you are experiencing significant tension, or if you notice an increase in destructive behaviors such as over-indulging in alcohol or drugs, you should seek the help of a licensed marriage and family therapist who specializes in working with couples.